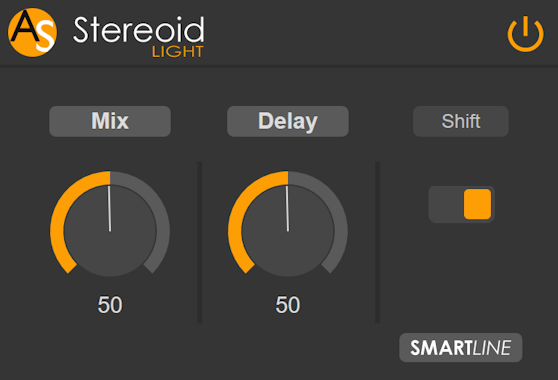 Win 7 - Win 11
VST3 (64-bit)
OS X 10.10 – macOS 12
VST3, AU
$29
Stereoid Light – stereo upmixer, imager and enhancer – distills the essence of Stereoid, into a minimalistic plugin, while perfectly preserving its sound quality.
Stereoid Light turns your monophonic audio into a thick and fat, dimensional stereo track. Your music on steroids.
A subtle decorrelation algorithm coupled with a precise custom microtonal detuner and delay offers you a wide effect palette to enhance vocals, lead lines or complete mixes.
Thanks to its fully mono-compatible stereo widening algorithm, Stereoid Light is the tool for mono upmixing and stereo mastering.
Stereoid Light belongs to the SMARTLINE family. A series of plugins conceived according to our motto "your sound without any unnecessary complications".
Tons of features packed in compact and ultra-usable plugins.
stereo upmixer, imager and enhancer
wider and thicker mono and stereo tracks
based on psychoacoustic principles
fully mono-compatible
stereo image control (decorrelation, micro shifting and delay)
64 bit internal precision
highly optimized DSP code
ultra clean and noiseless processing
factory presets
parameter values can be entered manually
fully automatable (depending on host application)
stereo output (mono->stereo, stereo->stereo)
HiDPI monitor support (depending on host application)
no hardware license dongle or activation required
Windows 7 - Windows 11
VST3 (64-bit)
OS X 10.10 (Yosemite) – macOS 12 (Monterey)
VST3, AU (Universal 2 Binary)
VST is a trademark of Steinberg Media Technologies GmbH, registered in Europe and other countries
MORE DETAILS

Stereoid Light employs principles from psychoacoustics, the science of sound perception, to create a wide and enveloping stereo image. This is achieved by combining Temporal Decorrelation, the Haas effect and Microtonal Detuning.
Temporal Decorrelation is a process that reduces the signal self similarity in the time domain. Starting from a mono source, it is possible to create other sound sources that, even if similar to the original one, have different perceptual characteristics.
Stereoid Light decorellator has been designed to be spectrally transparent. The capability of preserving the spectral character of the original audio source is of great use in stereo mastering.
When you have a signal and a delay copy of itself within 40 ms of one another, the sound is interpreted as temporal fused (the echo cannot be distinguished). Our perception fuses the original source and its repetition, making the sound wider. This is related to the Haas Effect.
Using delayed replicas in a stereo signal can however create phase and mono compatibility issues. Stereoid Light algorithm elegantly solves this problem preserving perfect mono compatibility.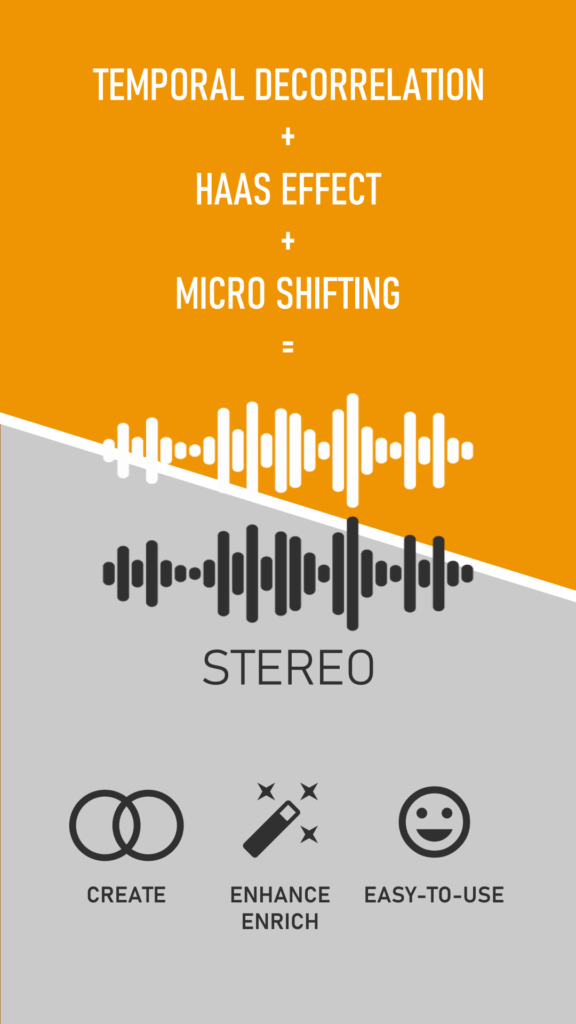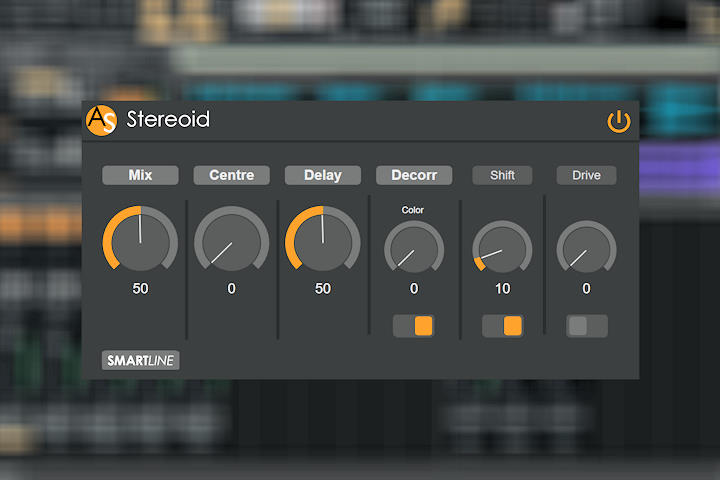 NEED MORE?
The "bigger brother", Stereoid, offers you extra control on the decorrelator frequency response, on the low frequency balance and on the amount of shifting and, additionally, it has a tube saturator.
SMARTLINE

The SMARTLINE plugins are developed with a user-centered approach in mind.
Powerful DSP algorithms driven by intuitive GUIs.
All plugin relies on the UX (User eXperience) design and provides a marked "affordance" and ease of use.
ANWIDA Soft SMARTLINE offers tons of features packed in compact and ultra-usable plugins.
ANWIDA Soft – your sound without any unnecessary complications.