Win 7 - Win 11
VST3 (64-bit)
OS X 10.10 – macOS 12
VST3, AU
$49
The CX1V is a professional compressor/expander plug-in.
This unit offers an easy to use interface that drives a sophisticated and flexible dynamic control algorithm. The wide number of control parameters and features (e.g. look ahead, hard/soft knee), makes the CX1V the tool of choice to control the dynamic of vocal parts, instruments or complex mixes. Additionally, the expansion capability of the CX1V can be used to improve old audio recordings by restoring a more natural dynamic and an enhanced signal-to-noise ratio.
The CX1V compressor/expander has been designed to obtain an extremely transparent action with a natural and smooth response.
extremely transparent compression/expansion action
64 bit internal precision
highly optimized DSP code
ultra clean and noiseless processing
look-ahead function
delay compensation on hosts supporting PDC
hard/soft knee
expansion capability
factory presets
parameter values can be entered manually
fully automatable (depending on host application)
stereo output (stereo->stereo)
HiDPI monitor support (depending on host application)
no hardware license dongle or activation required
Windows 7 - Windows 11
VST3 (64-bit)
OS X 10.10 (Yosemite) – macOS 12 (Monterey)
VST3, AU (Universal 2 Binary)
VST is a trademark of Steinberg Media Technologies GmbH, registered in Europe and other countries
MORE DETAILS
In order to understand the function of a dynamic processing unit, picture a human being that is required to supervise the volume of a microphone in order to keep a good sound level while avoiding unwanted feedback. In a software/hardware dynamic processor, the human action is replaced by an algorithm that, much more accurately, can control the level of the audio program. The accuracy of this algorithm greatly affects the transparency of the compression. Only high quality algorithms can offer unchanged spectral response, with balanced and natural sound.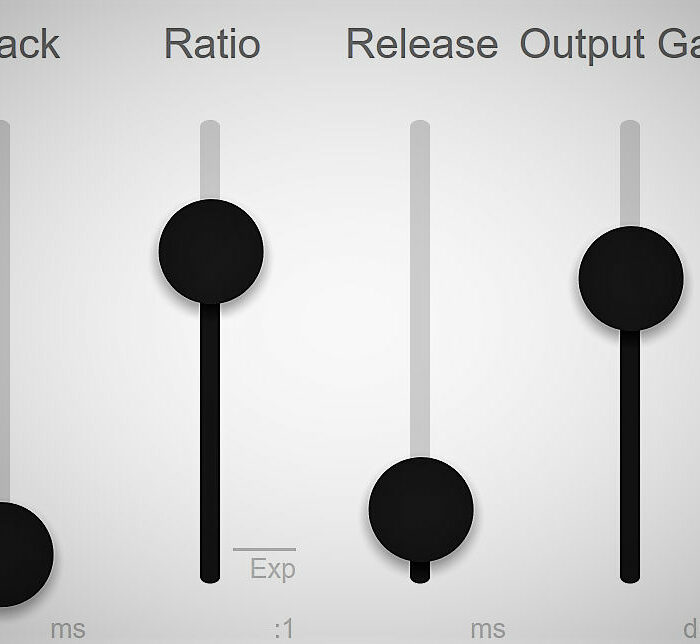 What's most impressive about the CX1V is the transparency. This is not a compressor that encourages "squashing"-type special effects, but you can easily restrict the dynamic range of everything from individual instruments to program material while retaining a very natural sound…if you crave a quality compressor, check out the demo of this fine plug-in.
James A. Putnam and Dennis L. Trunk
…ANWIDA delivers what it promises…The sound is consistently transparent, and the signal dynamic range compresses smoothly even at extreme settings. In our tests, for example, we found that the CX1V is effective in softening transients, such as from drum kits, without adding any coloration. Sometimes the transparency was so effective overall that we often checked to make sure the compressor was active…Since most musicians are usually concerned with compression rather than expansion of dynamic range, it is easy to forget that the CX1V is also an expander. However, the expansion capability worked just as well and displayed the same virtues of transparency and smoothness…In addition, the demand on CPU usage is very low, which means that on most computers there should be little problem running as many instances of the CX1V as needed for multi-track recording. In general, this uncomplicated, straightforward compressor/expander is a reliable workhorse. It does the job it's supposed to do, and it does it very well.
I wanted you to know that they are fantastic! Just what I need for the voice work that I do. Thanks for making me sound GREAT!
James A. Putnam and Dennis L. Trunk
…the sound is just as consistently clean, transparent and smooth. That makes it an excellent tool for use in both multi-tracking and mixdown. Overall, we are as favorably impressed by the L1V as we were by the CX1V, and for the same fundamental reasons that we don't mind repeating – simplicity of use and superb sound quality.
QA VST - Instruments and FX Steinberg Media Technologies AG
I'm really impressed by the transparency this compressor has. With this plugin it's so easy to compress; unnoticeable, very good.
Nice looking and easy to use interface. Great compressor!
musician / audio engineer
Wow, I had no idea the plug-ins were this great! I have worked with them on a 1 minute drum track for a few hours and I am amazed at the quality. I am sold, these are the plugs needed to create pro sound within host recording apps.
Fixed: rare UI glitches on some DAWs (e.g. FL Studio)
Fixed: blank UI with custom display scaling on HiDPI monitors
Improved: new demo mode (sine tone replaced by silence)
Improved: smoother parameter changes
Improved: performance optimization
Fixed: low volume level on some DAWs (e.g. PreSonus Studio One)