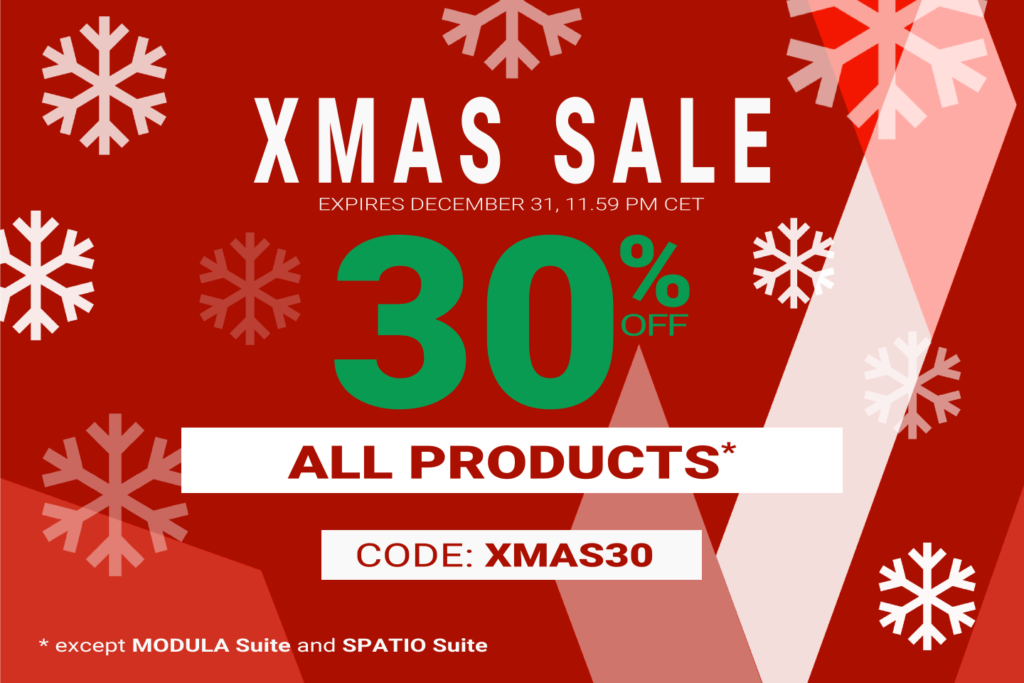 The ANWIDA Soft Christmas Sale 2021 has started and we're giving you the the gift of 30% off everything with the code XMAS30.
Now is the time to get the best audio plugins for your studio.
Take 30% off on all ANWIDA Soft products (except MODULA Suite and SPATIO Suite).
This offer ends on December 31st, 2021.